[7. Mar. 2014] A-400 Forum Firmware available now
Firmware: A-400 [22 Jan. 2014] |
C-300 [13 Feb. 2014] |
A-300 [24 Feb. 2014] | C-200 [11 July 2013] | A-200/A-210 [11 July 2013] | Popbox V8 [3 Dec 2013]
Just got your NMT | WIKI has the answers | Search the forum | Forum Rules/Policy | Firmware & Official NMT News | Popcornhour manuals
User(s) browsing this thread: 1 Guest(s)
[btpd] BTPD 0.15 - Lightweight and Fast Bittorrent
03-23-2009, 01:01 PM
Post: #2
bhelpuri


Member




Posts: 185
Thanks Given: 2
Thanks Received: 0 in 0 posts
Joined: Aug 2008
Reputation: 0
RE: [btpd] BTPD 0.15 FINAL
Hi Ger,
Thanks for your work and effort. I was looking for it.
Btw I tried it but none of the the installation options seems to be working. CSI is giving following message.
"Application already set to start on boot, skipping
FAILED: At least have one of the following NMT applications running: Usenet client, Casgle client or Torrent
enable one of the above mentioned applications on your NMT first (Setup -> NMT Applications)
"
For manual installation, I copied files and changed the permissions but nothing happend.
---
------------------------------------------------------------------------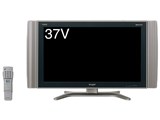 PCH A-110, SHARP AQUOS LC-37GX2W
PCH A-110, EPSON DREAMIO TW600
Possibly Related Threads...
Thread:
Author
Replies:
Views:
Last Post
bittorrent settings
jeroen342
1
1,065
05-05-2013 09:16 AM
Last Post: chris57
a300 will not connect to bittorrent ui
donal1682
4
1,743
09-17-2012 08:18 PM
Last Post: miuivaniui
Disable BitTorrent (Do not start it on restart)
hornedratty
4
1,789
06-21-2012 08:57 PM
Last Post: hornedratty
NZBget: Old recurring problem, but still no fast solution?: Error 403 Forbidden
Cherek
5
2,717
12-29-2011 05:28 PM
Last Post: Cherek
Where is bittorrent on A210
Albie999
4
2,748
07-08-2011 09:39 PM
Last Post: chris57
NMT BitTorrent and scheduling
simonz
8
4,827
05-21-2011 07:30 AM
Last Post: Rusakov2@Netscape.net
BTPD 0.15 - C200 - Lightweight and Fast Bittorrent
vaidyasr
12
7,518
05-09-2011 10:42 AM
Last Post: vaidyasr
Having issues with bittorrent.
philipmediaplayer
0
1,067
03-19-2011 02:31 PM
Last Post: philipmediaplayer
BitTorrent on C200
BlooDz
1
1,992
11-20-2010 01:47 PM
Last Post: deadlyhifi
Basic principles of optimizing a bittorrent client
Media
0
1,639
08-16-2010 11:43 AM
Last Post: Media